2017 Directors Announced!
We're thrilled to announce our 2017 show directors:
Clare Shaffer—Sister Act
Mason Catharini—The Full Monty
Darnell Patrick Morris—In The Heights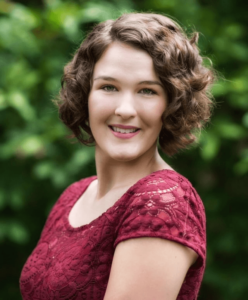 Clare Shaffer is a professional director based in Washington, DC who works across genres and specializes in new play/musical development. She is the Associate Producer and Casting Director for Nu Sass Productions and Pallas Theatre Collective, and has had the pleasure of working with companies including Olney Theatre Center, Theater J, Mosaic, Monumental, and The Arlington Players. Favorite credits include Avenue Q, The Rocky Horror Show, Venus in Fur, and Man of La Mancha. Clare earned her B.A. in Dramatic Arts and Communications from UNC Chapel Hill, and studied directing at Trinity College Dublin.
For more about Clare, visit her website. For more about Sister Act, click here.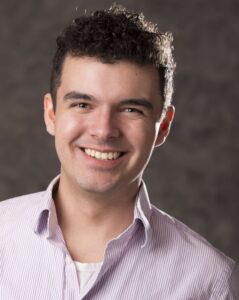 Mason Catharini is an actor, director, and founder of the AF Theatre Company at UMBC. A Maryland native and recent graduate of UMBC, he has performed extensively in the Baltimore area with Spotlighter's Theatre, and recently understudied for Adventure Theatre's production of Aladdin and the Wonderful Lamp. Recent directing credits include RENT for the 50thanniversary season of Wildwood Summer Theatre in Bethesda, Maryland.
For more about The Full Monty, click here.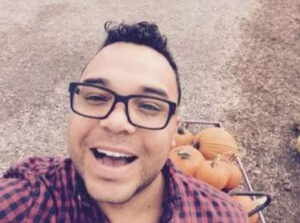 ASGT audiences will remember Darnell Patrick Morris as the director of …Spelling Bee (2010), Hairspray (2011), Avenue Q (2012), and Into the Woods (2013). He has been a director, choreographer, and theatre educator in the Washington, DC area for the past decade and recently founded Ovations Theatre, the DC-metro area's newest musical theatre education and performance program for young people. His students have appeared on Broadway and on many local professional stages including Signature Theatre, Arena Stage, Olney Theatre Centre, Woolly Mammoth, and Summer Dinner Theatre. His past productions haven been honored with many awards, including the City Paper's Best of Baltimore (Best Musical 2015: Caroline or Change at Stillpointe Theatre Initiative); Ruby Griffith Awards (Outstanding Achievement in a Musical 2013: Avenue Q at ASGT, and others); the WATCH Award (Outstanding Musical 2013: Ragtime at Kensington Arts Theatre), and BroadwayWorld.com Washington DC Awards (Best Community Theatre Production of a Musical 2013: Ragtime).
For more about In The Heights, click here.
ASGT welcomes five new Board members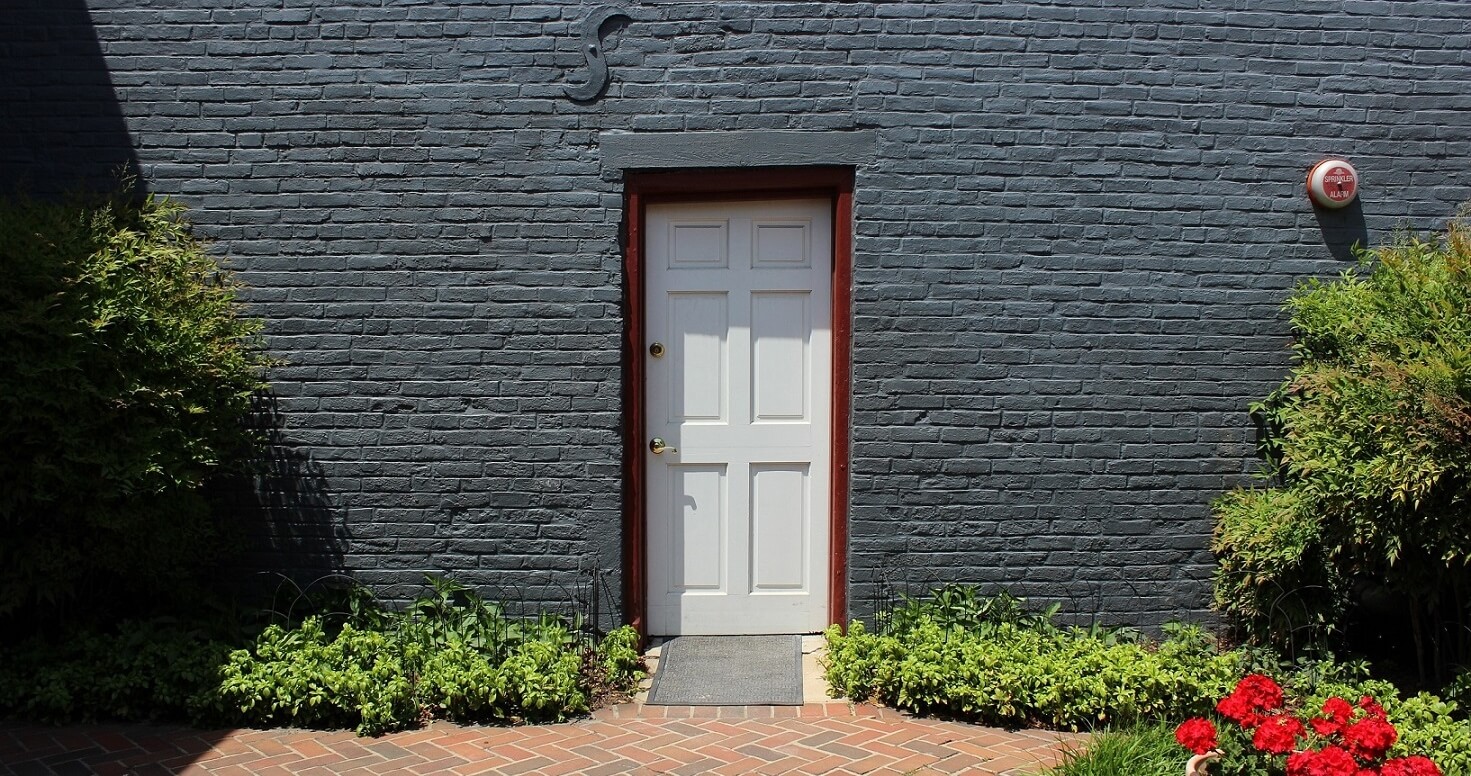 ASGT is thrilled to welcome five new people to the Board of Directors! On October 18th, 2016 the following individuals were elected to serve two-year terms:
Ashley Gladden, Public Relations Director;
Athena Blackwood, Secretary;
Brian Shatt, Volunteer Director;
Debbie Funkhouser, Box Office Director.
And on November 15, 2016 we welcomed a fifth new Board member for a two-year term:
Cindy Garmoe, Development Director
We also congratulate Melody Volkman on her transition from Volunteer Director to a new role—Production Director. And we're very happy to enjoy the continued service of Board President Carolyn Kirby and Tech Director Scott McCormick for another term.
Sadly, we're also saying au revoir to some very good friends. We thank the following individuals for their many years of dedicated service to ASGT:
Dan Caughran, formerly Co-Tech Director
Nancy Janelle, formerly Box Office, Volunteer, and much, much more
Tom Antonielli, formerly Public Relations
Would you like to get more involved with ASGT? We'd welcome your attendance at a Board meeting or service on a Board committee! Click here to explore our standing committees or to contact a specific Board member. Visit our Calendar of Events for upcoming Board meeting dates and locations.
Thanks!
When Kevin Spacey came to ASGT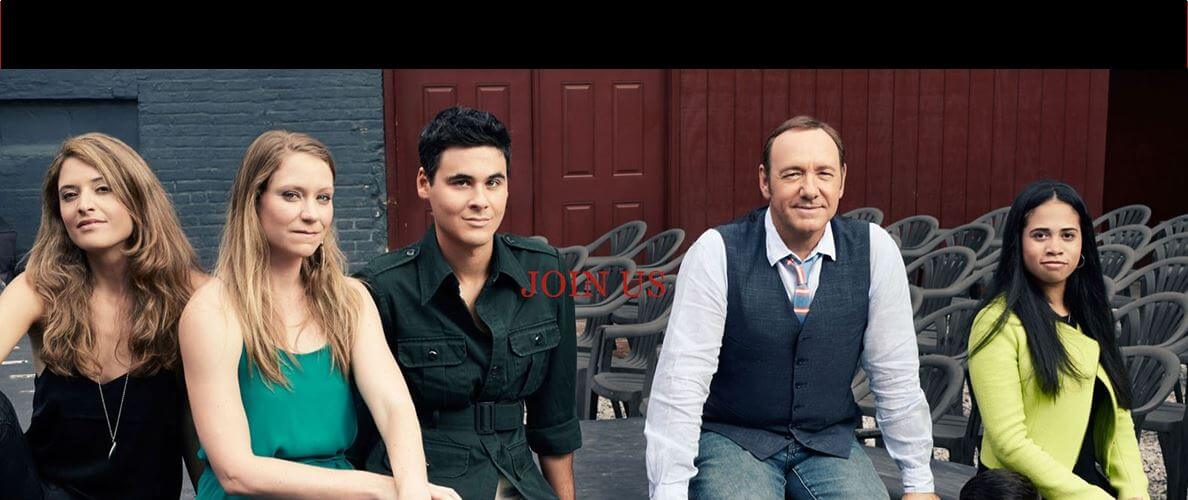 On August 2, 2014, ASGT was honored to host a very special photo shoot in our unique historic space.
Actor Kevin Spacey visited ASGT that day to be interviewed and photographed by The Hollywood Reporter for a feature in the magazine's 8/22/14 issue, spotlighting stars who are philanthropic. Joining the actor were five recipients of scholarships and grants from the Kevin Spacey Foundation, which delivers initiatives that discover, train, and mentor emerging artists.
Originally scheduled to stay for a half hour, Mr. Spacey lingered for 90 minutes as he got to know the five talented young adults mentored through his foundation, four of whom took the train from NYC for the day to appear in the shoot. The fifth grant recipient was based in the Baltimore-Washington area. Annapolis was a convenient stop for the actor, who was in Maryland filming season 3 of his hit Netflix series "House of Cards".
It was the professional NYC-based photographer, Wesley Mann, who selected ASGT as the site for the shoot. Wes discovered us while researching Annapolis online and was struck by the theatre's downtown location, theatrical elements, and unique historic structure.
ASGT did not charge the magazine a fee to use the space. Instead, the photographer agreed to take photos of the theatre and gift them to the organization for our use.
ASGT was thrilled to be approached with this opportunity, and to facilitate a photo that showcases Annapolis' colonial architecture and thriving arts scene to a wide audience. Also, the day's events brought together a professional actor, professional photographer and crew, professional writer, talented group of emerging artists, and one local community theatre with an educational mission. It was a great day for the arts in Annapolis and Anne Arundel County.