Support ASGT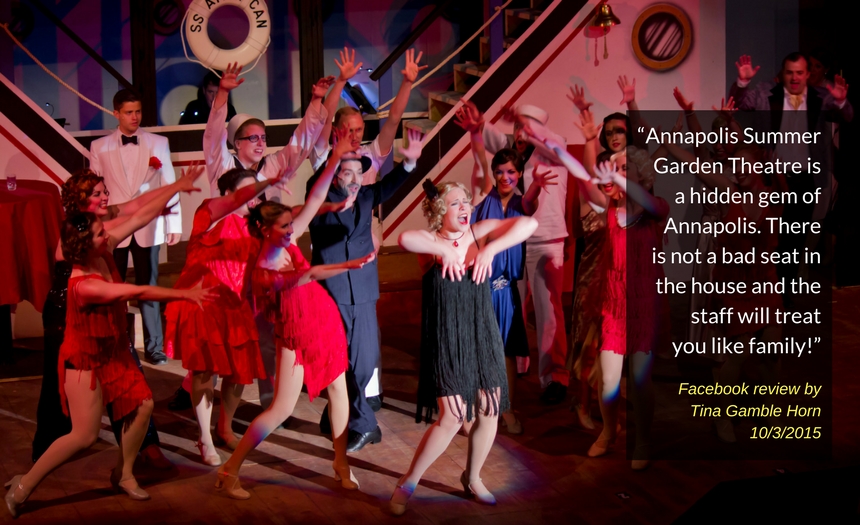 Help ASGT entertain the community and keep a summer tradition alive for years to come. Please contribute today!
ASGT is a 501(c)(3) nonprofit organization (Tax ID# 52-6078380).
Supporting Cast: Support ASGT by making a charitable gift in any amount. Donations are unrestricted and will be applied where they're needed most.
In-Kind Donation: Contact the Board President to discuss a donation of goods or services.
Business Sponsors: Join the growing community of local businesses supporting ASGT.

In Honor / In Memory

: Request donations to ASGT in memory or in honor of a loved one. After clicking the PayPal "Donate" button on our Donate page, use the "Add special instructions for ASGT" field to let us know who you're honoring with your gift.
Planned Gifts: Make "theatre under the stars" part of your legacy through a gift in your will or a beneficiary designation.
Qualified Charitable Distribution: If you're age 70½+, you can donate through a qualified charitable distribution from your IRA. For donors age 72+, your QCD can count toward your required minimum distribution.
Vehicles / Vessels: Donate your car, truck, boat, or RV in support of ASGT through CARS.
Volunteer: Contribute your time and talent as a volunteer.
And remember: You can multiply your support by submitting your donation for a Corporate Match from your employer, if available!
On behalf of the Board and the countless volunteers, artists, and patrons who benefit, thank you for your support.