Business Sponsors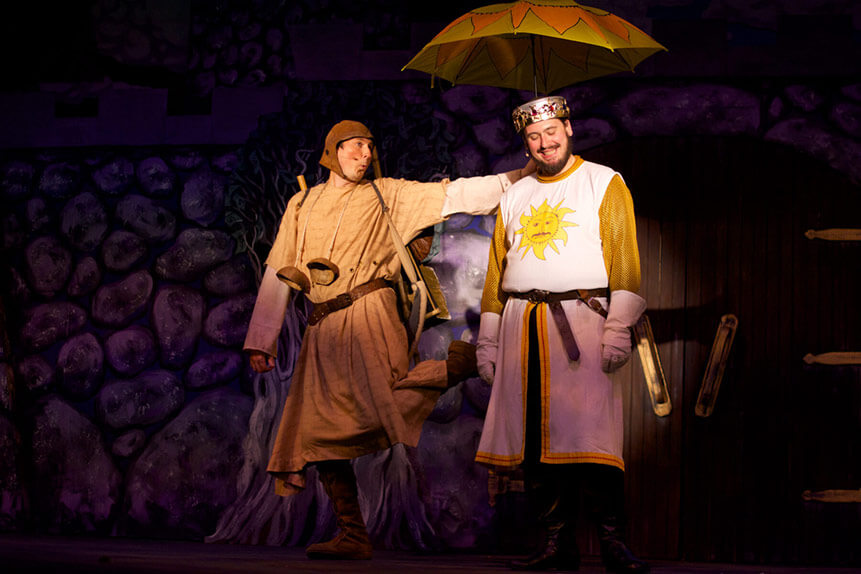 Business owners—you can put the stars in "theatre under the stars"!
ASGT's Business Stars support the theatre with a cash gift of $1,000 or more and/or in-kind gifts of services. In return they enjoy special benefits, which may include:
Recognition in our programs, pre-show remarks, and on our website
Recognition on signage in the theatre building
Tickets for executives and employees to enjoy live theatre
Opportunities for corporate entertaining
Featured status in marketing campaigns
Access to around 8,000 ASGT patrons each summer
Current sponsorship opportunities include:
Butts in Seats Chair Campaign—Your sponsorship of ASGT's Butts in Seats campaign provides financial support that goes directly toward the purchase of new weather-resistant seats for our outdoor theatre space. Our current chairs have been in use for 20 years and are showing their age. By joining with individual donors to this irreverent (but important!) crowdfunding campaign, your business can help us help our audiences. It's a win-win! We've already raised almost $2,000 towards a goal of $11,000 but we need more help. You can learn more about the Butts in Seats campaign here.
Stage/2 Capital Campaign—In 1967, ASGT converted a vacant blacksmith shop & warehouse in downtown Annapolis into an outdoor theatre. It was a labor of love. The Stage/2 project represents the second time we've undertaken a major restoration and renovation of our historic property. Working with esteemed architect Michael Dowling, ASGT has developed an exciting concept design and completed Phase One, with many improvements made to the building's exterior. With your support, we can begin Phase Two and create a beautiful, comfortable, functional new space that honors the building's history and is usable year-round, facilitates the production of top-quality entertainment, and accommodates the evolving needs of our artistic community, volunteers, donors, and patrons.
Performance, Production, and Season Sponsorships—When you sponsor a performance, a weekend of performances, a production, or the entire ASGT performance season, your support stays right here in your local community and provides essential resources that help us shine brightly. You also reach new prospective customers/clients and enjoy special benefits based on your level of investment. We'd love to help you explore the possibilities.
Let's talk.
ASGT is happy to tailor a sponsorship package just for you. Please e-mail the Board President and include your phone number and the best time to call.