Artistic Positions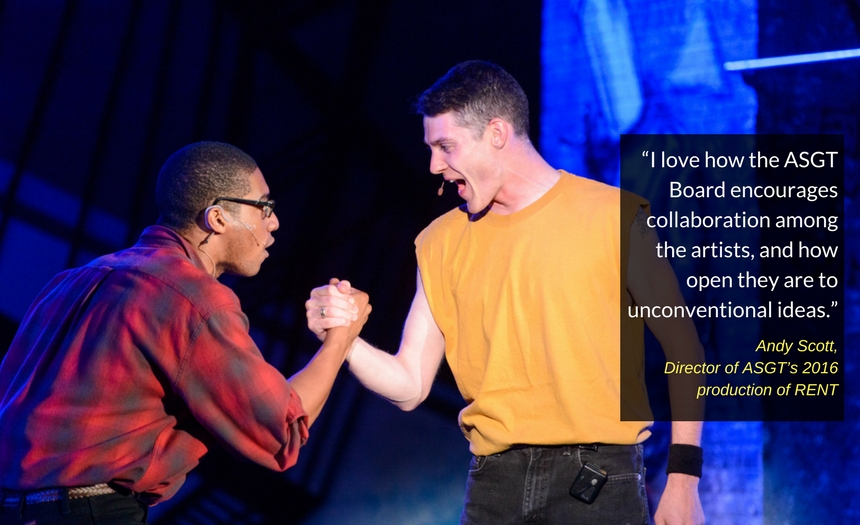 Join ASGT's artistic community!
As a community theatre, ASGT offers people of all ages the chance to learn about theatre through hands-on experience. Although we have no paid staff, we do pay small stipends to individuals in certain artistic positions each summer.
Want to join the fun? Explore current openings below, or click each section to learn more. E-mail the Production Director with any questions.
For other ways to get involved, visit our Volunteer Opportunities page.