2018 Directors Announced

We are excited to announce our selection of three talented directors for our 2018 season. We are sure you will enjoy how they bring their visions for our productions to life! They are: Bullets Over Broadway (Clare Shaffer), Altar Boyz (Mark Briner), and 9 to 5 (Tommy Malek) Stay tuned for information regarding auditions and […]
Announcing the 2018 season!

ASGT is very excited to announce our 2018 season! Click each show title for more information. BULLETS OVER BROADWAY May 24-June 16, 2018 Thursdays-Sundays plus Wed. June 13 A love letter to the Golden Age of Broadway, loaded with big laughs, colorful characters, and the songs that made the 1920s roar. Based on the screenplay […]
Remembering Ed Wintermute

ASGT was saddened to learn of the recent passing of Ed Wintermute, an absolute treasure of the Annapolis-area theatre scene for many years. Ed appeared on ASGT's stage many times, including as Daddy Warbucks in Annie, the Narrator in Into the Woods, Charlie Cowell in Music Man, Corin in As You Like It, and countless […]
Volunteer Thank You Party

All 2017 volunteers (actors, crew, ushers, box office, etc.), musicians, and artistic/production team members are encouraged to join us at our annual Post-Season Thank You Party. We'd like to thank you in person as we bid farewell to 2017 in style and look forward to what's in store for 2018! October 1, 2017 from 4-6:30pm YELLOWFIN […]
Get To Know: Mason Catharini

Director Mason Catharini makes his directing debut at ASGT this summer with our upcoming production of The Full Monty. We're thrilled to welcome him to the ASGT family. An actor, director, and founder of the AF Theatre Company at UMBC, Mason is a recent graduate of UMBC and directed RENT at Wildwood Summer Theatre in Bethesda, Maryland […]
Get To Know: Kanysha Williams

Kanysha Williams makes her ASGT debut this weekend as Deloris Van Cartier in Sister Act. We're thrilled to welcome her to the ASGT family, and very excited for you to experience her amazing talent firsthand! We recently asked Kanysha a few questions so you can get to know her better. When and how did you first […]
2017 Directors Announced!

We're thrilled to announce our 2017 show directors: Clare Shaffer—Sister Act Mason Catharini—The Full Monty Darnell Patrick Morris—In The Heights Clare Shaffer is a professional director based in Washington, DC who works across genres and specializes in new play/musical development. She is the Associate Producer and Casting Director for Nu Sass Productions and Pallas Theatre Collective, and […]
ASGT welcomes five new Board members

ASGT is thrilled to welcome five new people to the Board of Directors! On October 18th, 2016 the following individuals were elected to serve two-year terms: Ashley Gladden, Public Relations Director; Athena Blackwood, Secretary; Brian Shatt, Volunteer Director; Debbie Funkhouser, Box Office Director. And on November 15, 2016 we welcomed a fifth new Board member […]
A Refreshed Logo For Our 50th

Have you noticed our refreshed logo? We're excited about it! In early 2016, ASGT updated our organization logo to better represent our present identity & celebrate our 50th anniversary. Here's the story of the original logo, designed by Martha Wright and Roland Chambers: Seven stars are used at the top of the seal to signify that Maryland […]
When Kevin Spacey came to ASGT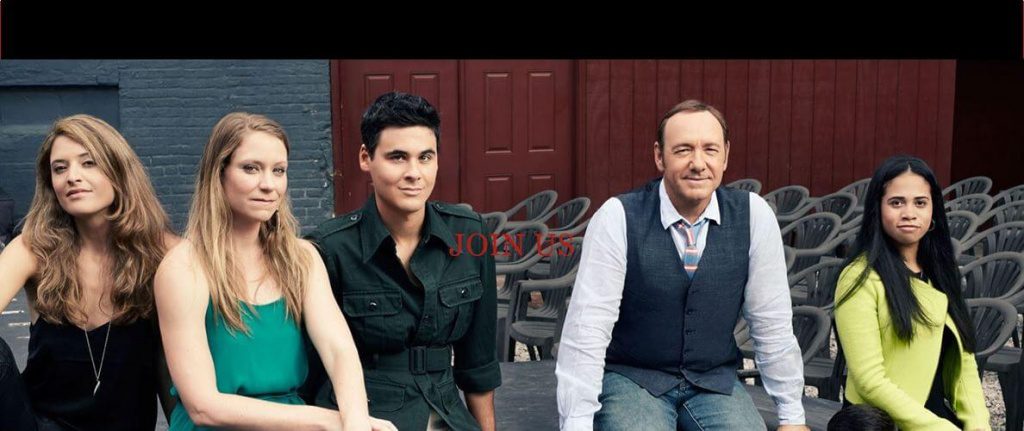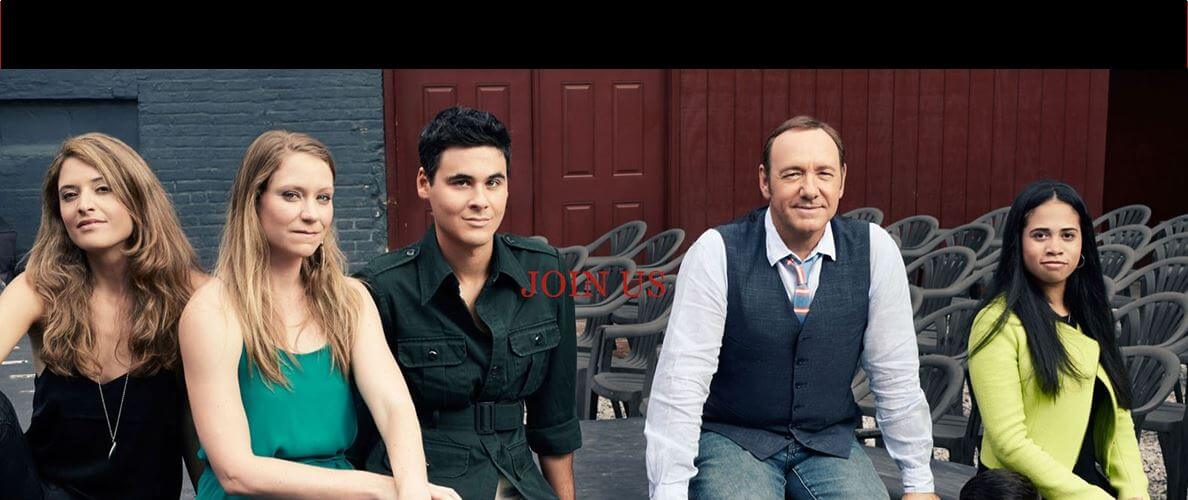 On August 2, 2014, ASGT was honored to host a very special photo shoot in our unique historic space. Actor Kevin Spacey visited ASGT that day to be interviewed and photographed by The Hollywood Reporter for a feature in the magazine's 8/22/14 issue, spotlighting stars who are philanthropic. Joining the actor were five recipients of scholarships and […]