Volunteer Opportunities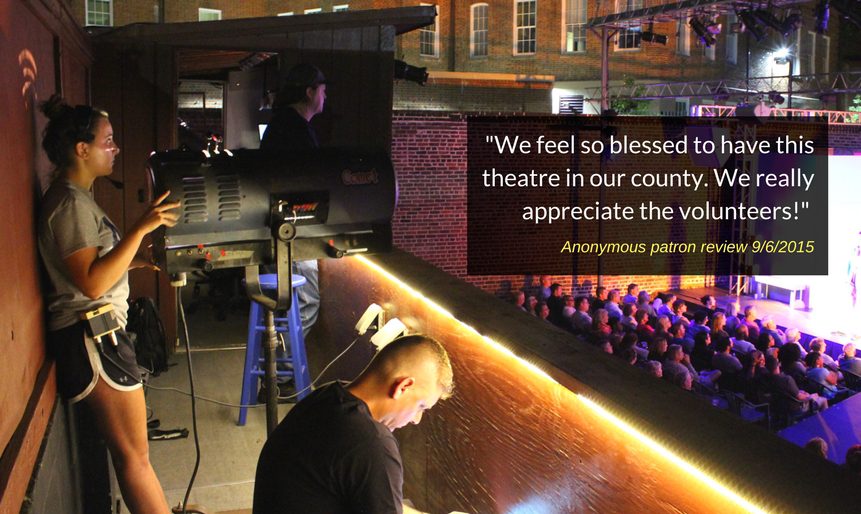 Volunteers shine brightly at ASGT!
ASGT is a community theatre led by volunteers. With no paid staff, we rely on support from our patrons, donors, and hundreds of volunteers each summer. All of our actors, technicians, crew, ushers, ticket office staff, and Board members are volunteers, and most are based in our local community.
Ready to get started? Click the Volunteer Form button below to inquire. We'll be in touch shortly.