Educational Programs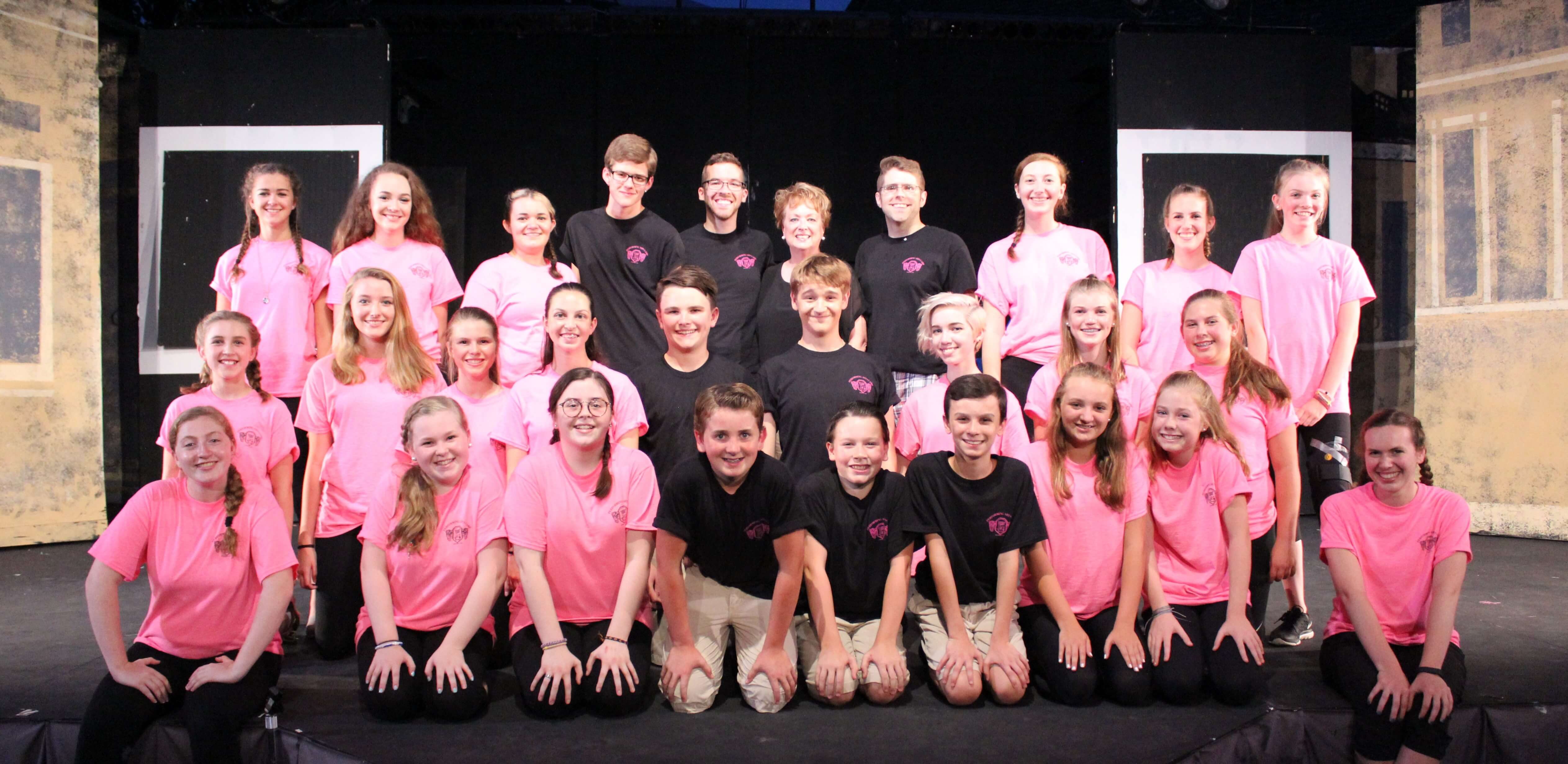 ASGT is recognized by the IRS as a 501(c)(3) nonprofit, charitable/educational organization. People of all ages who wish to explore the art of live theatre, grow their theatrical resume, or practice their craft are given the chance to learn through hands-on experience with our summertime productions. Learn more about volunteering at ASGT here.
We also offer an annual musical theatre camp (details below) and occasional workshops for performers and theatre technicians.
Do you have an idea for a new educational program? Would you like to lead or participate in a workshop on a specific topic? E-mail ASGT's President.
Musical Theatre Camp for Teens
Overview
Our annual teen camp encourages learning, growth, and expression through the performing arts in a fun atmosphere. The week-long workshop explores drama and vocal skills, monologues, cold readings, audition techniques, and various styles of dance. Participating students gain a better understanding of the art of musical theatre through theatre games, scene work, movement, improvisation, and imagination.
The camp culminates in a musical revue with two final performances for friends and family on the ASGT stage. With this format, we highlight each camper—fitting our show to the students, rather than fitting our students to the show.
Auditions are not required. We work with campers on the first day to determine how best to showcase their talents.
To participate, students must have completed the 7th grade. A limited number of rising 7th graders with musical theatre experience will be considered.
Information about our 2023 camp will be posted in March 2023.
Workshops
ASGT holds occasional pre-audition workshops for performers and technical theatre workshops for those interested in sets, lighting, and sound. Details of any upcoming workshops can be found below, and please join our e-mail list and/or like us on Facebook, Twitter, or Instagram for timely updates! (@asgtannapolis)