Educational Programs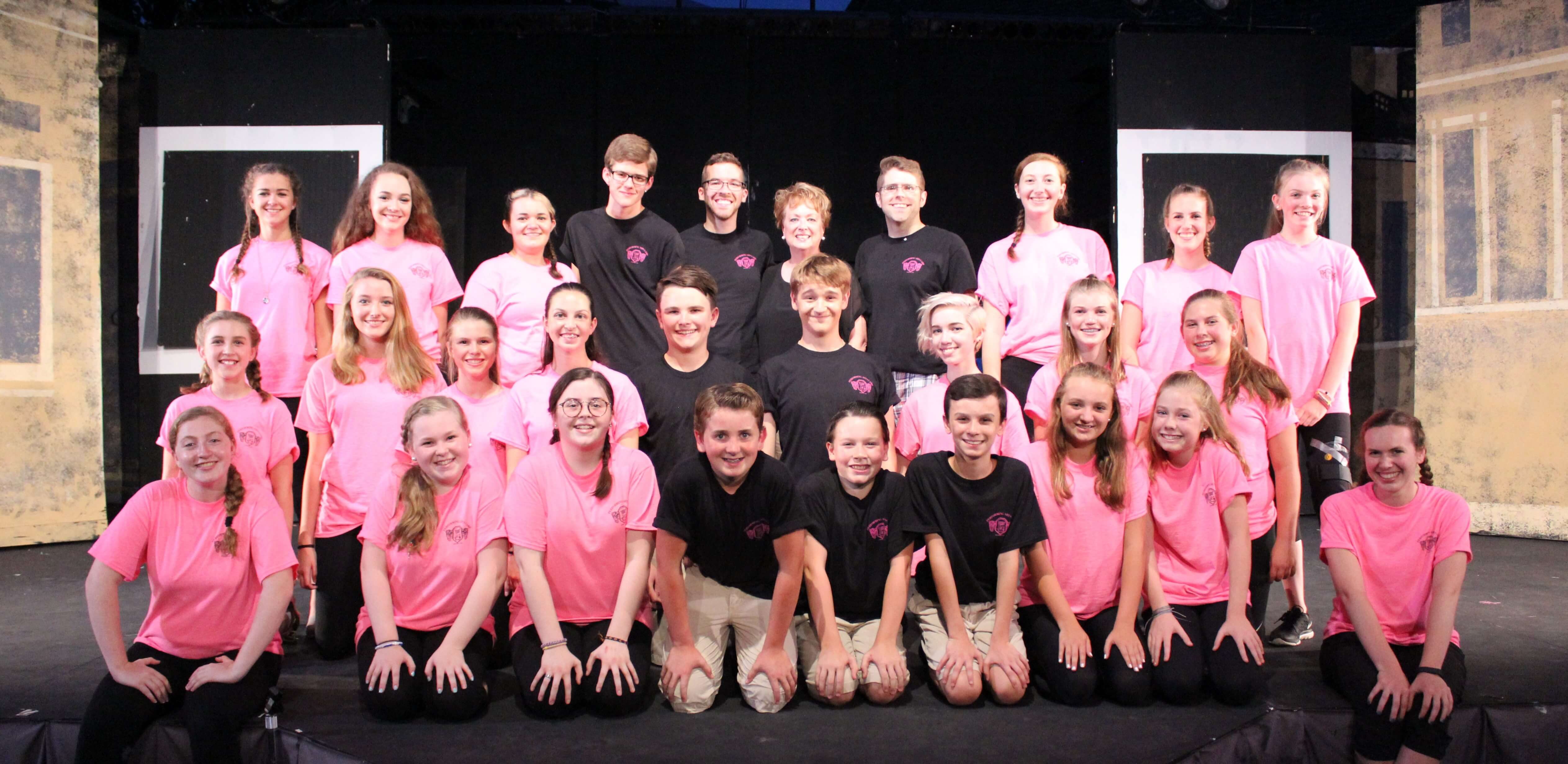 ASGT is recognized by the IRS as a 501(c)(3) nonprofit, charitable/educational organization. People of all ages who wish to explore the art of live theatre, grow their theatrical resume, or practice their craft are given the chance to learn through hands-on experience with our summertime productions.
We also offer an annual musical theatre camp and occasional workshops for performers and theatre technicians. More info on these programs is below.
We're open to your suggestions! Do you have an idea for a new educational program? Would you like to lead or participate in a workshop on a specific topic with ASGT? E-mail ASGT's Vice President.
Musical Theatre Workshop for Teens (Teen Camp)
Our annual Musical Theatre Workshop for Teens (Teen Camp) encourages learning, growth, and expression through the performing arts in a fun atmosphere. The week-long workshop explores drama and vocal skills, monologues, cold readings, audition techniques, and various styles of dance. Participating students gain a better understanding of the art of musical theatre through theatre games, scene work, movement, improvisation, and imagination.
The camp culminates in a musical revue with two final performances for friends and family on the ASGT stage. With this format, we highlight each camper—fitting our show to the students, rather than fitting our students to the show.
Auditions are not required. We work with campers on the first day to determine how best to showcase their talents.
To participate, students must have completed the 7th grade. A limited number of rising 7th graders with musical theatre experience will be considered.
We're very proud of our workshop graduates. It's rewarding to see them mature, perform at ASGT, and go on to perform on other stages throughout the area and across the country.
2017 camp dates: TBA
Final rehearsal: TBA
Performances: TBA
2017 Tuition: TBA
Tuition includes a souvenir t-shirt to be worn during the final performances. A limited number of financial assistance scholarships are available based on financial need.
Use the form below to apply. Upon receipt, we'll send information on how to make a non-refundable deposit to hold your spot. Payment is due in full by the first day of camp. Please register early. Space is limited!
For more information, contact ASGT Vice President Sharon Cimaglia at 410/991-8341 or e-mail the camp staff at asgtteencamp@gmail.com.
Musical Theatre Workshop for Teens - Application
2016 DATES & LOCATION: TBA

* Required
Workshops
ASGT occasionally holds occasional pre-audition workshops for performers and technical theatre workshops for those interested in sets, lighting, and sound. In the near future, we hope to hold new tech workshops on subjects such as lighting principles, sound principles, wireless microphones, mixing, knots, set building, etc. Please check back for details.