NOW PLAYING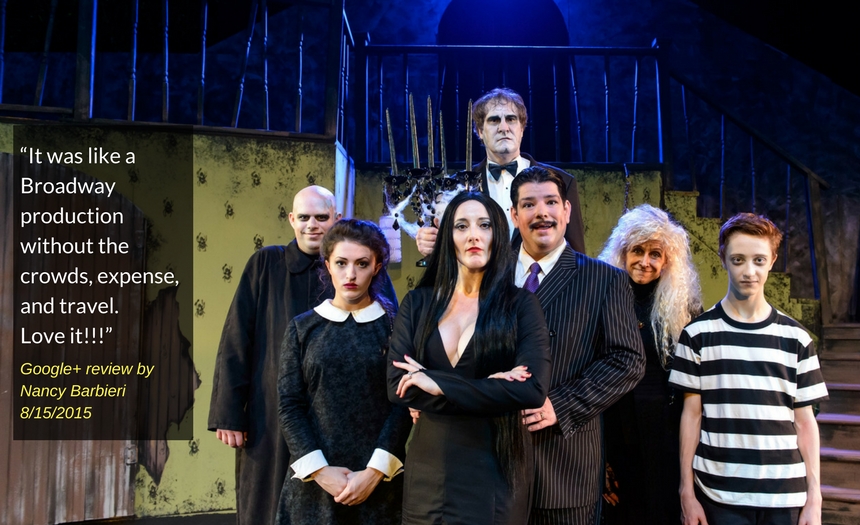 Summer 2017
Your enthusiastic support during ASGT's 50th anniversary season (2016) was awe-inspiring. We really went for it, and you—our community—showed up to celebrate with us in brilliant fashion. Thank you.
Energized by the celebration, we're looking ahead—toward a future that includes more brave, bold choices and embraces new and diverse points of view. And so, we're delighted to announce ASGT's 2017 season. This trio of uplifting musicals celebrates community, and reminds us that when times are tough, our community can save us, help us get our mojo back, and empower us to achieve our dreams.
It's going to be fun. Join us!
May 25-June 17, 2017
Thursdays-Sundays at 8:30pm, plus Wed. June 14
A shimmy-shaking, holy rock-and-rolling musical smash based on the hit film
Directed by Clare Shaffer
Musical Direction by Paige Rammelkamp
Choreography by Rikki Howie Lacewell
Rated PG
June 29-July 22, 2017
Thursdays-Sundays at 8:30pm, plus Wed. July 19
A heartwarming, and titillating, rags-to-riches story (without the riches)
Directed by Mason Catharini
Musical Direction by Emily L. Sergo
Choreography by Andrew Gordon
Rated R
August 3-September 3, 2017
Thursdays-Sundays at 8:30pm
Lin-Manuel Miranda's heartfelt tale of the American Dream, set to a Latin beat
Directed by Darnell Patrick Morris
Musical Direction by Chris Pinder
Choreography by Eben K. Logan
Rated PG
To read what our friends and fans have to say about ASGT, check out Applause for ASGT.
---
Attention business owners!
Enjoy exclusive benefits and make a difference in your community by sponsoring a performance, weekend, production, or the entire performance season. Visit the Business Sponsors page to learn more.