Plan Your Visit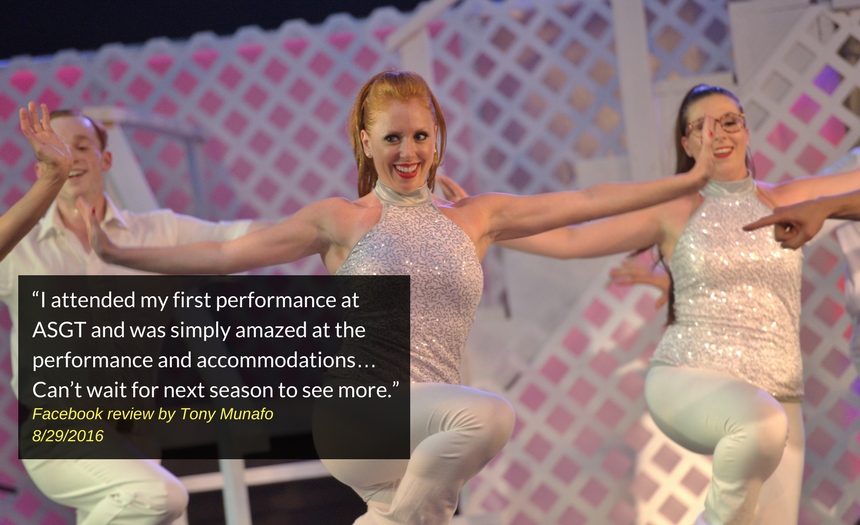 What should I know before attending a show at ASGT?
We're located at 143 Compromise Street, Annapolis, MD 21401—just steps from Annapolis City Dock.
Yes, ASGT is an outdoor theatre—our stage and seating are outside under the stars. While other theatres in the Baltimore-Annapolis area occasionally present outdoor shows, all ASGT productions are presented in our unique outdoor space during the summer months only.
For your comfort, we recommend you come prepared for the weather (weather.com) and seasonal temperatures. Some patrons choose to bring:
handheld fans
bug spray
umbrellas
light rain jackets
seat cushions
sweaters/jackets
blankets
New to Annapolis? Click here to view the latest Official Visitor's Guide from visitannapolis.org for ideas of places to stay and things to do while you're in town.
Please review the sections below for more important information!