Bullets Over Broadway
Bullets Over Broadway: The Musical
May 24-June 16, 2018
Thursdays-Sundays plus Wed. June 13, all at 8:30pm
Written by Woody Allen
Based on the screenplay of the film Bullets Over Broadway by Woody Allen and Douglas McGrath
Original Broadway Production Direction and Choreography by Susan Stroman
Music Adaptation and Additional Lyrics by Glen Kelly
Orchestrations by Doug Besterman
---
The Show
David Shayne is a straight-arrow playwright who plans to stand firm against compromising his work, but quickly abandons that stance when his producer finds a backer to mount his show on Broadway. There's just one catch—the backer is a mobster who sees Shayne's play as a vehicle for his ditzy, talent-free girlfriend. Throw in an aging diva, a savant hit-man, and a bevy of beautiful chorus girls, and this is one Broadway show that is sure to knock 'em dead.
Bullets over Broadway: The Musical is a love letter to the Golden Age of Broadway. Loaded with big laughs, colorful characters, and the songs that made the 1920s soar, this wildly entertaining show is bringing musical comedy back with a bang. Based on the screenplay of the acclaimed 1994 film by Woody Allen and Douglas McGrath, this six-time Tony-nominated musical features existing hits from the '20s, including "Let's Misbehave," "'Tain't Nobody's Biz-ness If I Do" and "There's a New Day Comin'!"
Rated PG13.
Parental discretion is always advised. Parents/guardians should determine beforehand whether the subject matter is appropriate.
Check out this fun highlights video:
Directed by Clare Shaffer
Musical Direction by Rachel Sandler
Choreography by Pauline Lamb
Sound Designer: Bill Reinhardt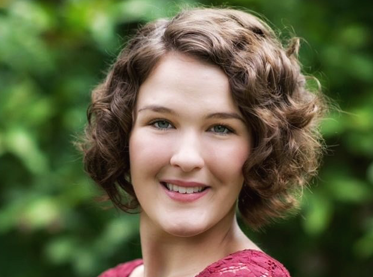 Clare Shaffer is a DC-based director, producer, and casting director who works across genres and specializes in new play/musical development. She is thrilled to be returning to Annapolis Summer Garden Theatre after directing last season's production of Sister Act. Recent credits include Assassins (Pallas Theatre Collective, The Bridges of Madison County (Red Branch Theatre Company), Spamalot (Rockville Musical Theatre), and Man of La Mancha (The Arlington Players).

Articles & Reviews
Articles and reviews will be posted as they become available.
Cast List
David – Trevor Greenfield
Cheech – Jeff Hawkins
Ellen – Emma Godfrey
Helen – Traci Denhardt
Olive – Caitlyn McClellan
Eden – Kirsti Dixon
Nick – Jerry Vess
Julian – Morgan Thomas
Warner – John Purnell
Ensemble – Deb Kidwell, Amanda Cimaglia, Erica Crouch, Tyler White, Andrew Gordon, Wendell Holland, Leigh K. Rawls, Meghan McCarthy, Malarie Zeeks, Miranda Austin Tharpe, Erin Branigan, Jasmine Jones