The Wedding Singer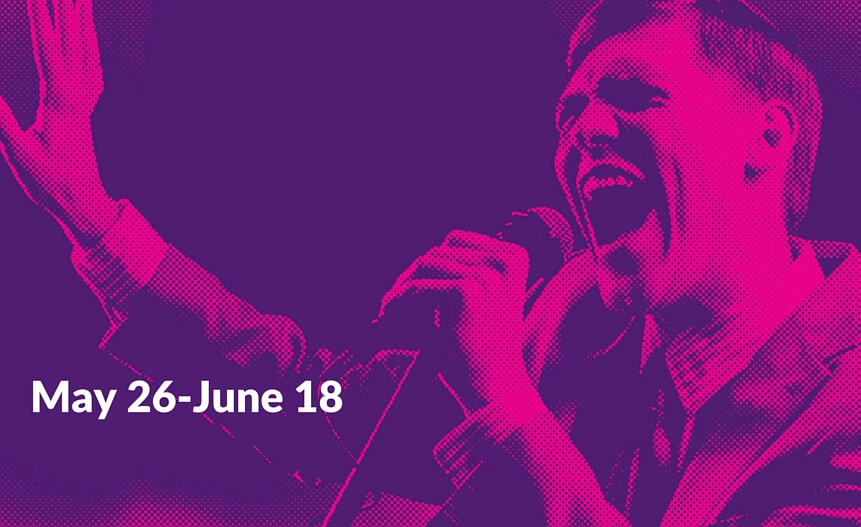 The Wedding Singer
May 26-June 18, 2016
Thursday-Sunday plus Wednesday June 15, all at 8:30pm
Book by Chad Beguelin & Tim Herlihy
Music by Matthew Sklar | Lyrics by Chad Beguelin
The Show
The year is 1985. The hair is big, collars are up, and greed is good. Rock-star wannabe Robbie Hart is New Jersey's favorite wedding singer and the life of the party—until his own fiancée leaves him at the altar. Shot through the heart, Robbie makes every wedding as disastrous as his own. Things look up when he meets Julia, a winsome waitress, but she's about to marry a Wall Street shark. Unless Robbie can change his tune and pull off the performance of the decade, the girl of his dreams will be gone forever.
Based on the hit New Line Cinema film starring Adam Sandler and Drew Barrymore, The Wedding Singer's 1980s vibe, hilarious book, and sparkling new score will leave you cheering. Plus, 2016 marks the 10th anniversary of the show's 2006 Broadway premiere. "Just say yes!" and join us for this romantic, rocking musical comedy.
Rated PG-13. Some material may not be suitable for children. Parental discretion is advised.
Reviews
"Between the amazing musical score, the awesome 80s costumes, and the high-energy dances, you're guaranteed a truly bodacious time…I can't even decide on the best part of the musical…The Wedding Singer was totally awesome."
Read the full review from MD Theatre Guide.
"This production fully delivers on all fronts. [Director Mark] Briner's smartly skilled direction of an energetic cast is briskly paced and immensely entertaining."
Read the full review from the Baltimore Sun (Anne Arundel section).
"Upbeat and entertaining, with lots of energy and laughs, Annapolis Summer Garden Theatre's The Wedding Singer is a splendid way to spend an evening, especially in the open air in downtown Annapolis."
Read the full 5-star review from DCMetro Theater Arts.
"…an invested and energetic cast and crew bring you a slick and rollicking evening."
Read the full review from Bay Weekly.
Read TheatreBloom's interview with director Mark Briner and co-stars Jamie Austin Jacobs and Hayley Briner.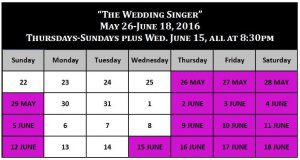 Directed by Mark Briner
Music Direction by Ken Kimble
Choreography by Becca Vourvoulas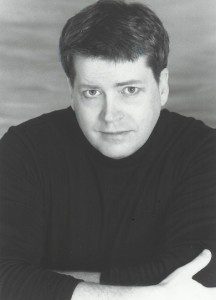 Mark Briner is ecstatic to return to ASGT after the opportunity of a lifetime directing last season's smash hit Catch Me If You Can. Mark is a graduate of The Johns Hopkins University, where he helped establish the student performing group the JHU Barnstormers. Mark has been active in community, regional, and dinner theatre as a performer, director, costume designer, set designer, and producer with numerous awards to his name. His directorial credits include such varied pieces as Chess, Altar Boyz, Evita, Once on This Island, She Loves Me, Fool for Love, Vanities, The Wizard of Oz, and Dreamgirls, which was produced with a grant from Dreamworks Studios and named Best Musical of 2006 in numerous awards throughout the Baltimore/Washington area. An active proponent of the arts, Mark serves as a member of the Board of Directors for Tidewater Players, the Children's Playhouse of Maryland, and is a founding board member of Winters Lane Productions.
"After recreating the magic of the 1960s last season directing ASGT's amazing production of Catch Me If You Can, I relish the opportunity to pay homage to the fun, over-the-top silliness of the 1980s in The Wedding Singer. The music is a valentine to the last great decade of pop music. The dances salute the visuals of the budding era of MTV. And the costumes have infinite potential to dazzle recreating the distinctive looks of the day. I look forward to combining all this with the wonderful talent at ASGT and an amazing production team to create an experience that will pay loving due to the last best decade in history." – Mark Briner
Cast List
Robbie Hart – Jamie Austin Jacobs
Julia Sullivan – Layne Seaman (May 26-29 and June 9-12) / Hayley Briner (June 2-5 and 15-18)
Sammy – Fred Fletcher-Jackson
George – Robbie Dinsmore
Holly – Ashley Gladden
Glen Guglia – Jeff Hawkins
Linda – Hannah Thornhill
Rosie – Phyllis J. Everette
Ensemble:
Stephanie Bernholz
Nicholas Carter
Kirsti Dixon
Samantha Fless
Ethan Goldberg
Wendell Holland
Julie Ann Hawk
Billy Luzier
Paul Pesnell
Leigh K. Rawls
Morgan Christina Thomas