The Producers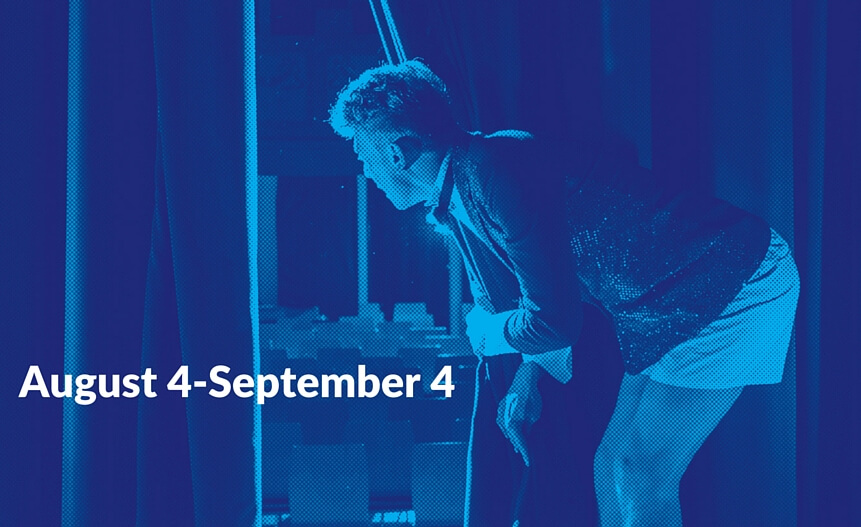 The Producers
August 4-September 4, 2016
Thursdays-Sundays at 8:30pm
Book by Mel Brooks & Thomas Meehan
Music & Lyrics by Mel Brooks
The Producers won the award for All Round Production Excellence at the 2017 Ruby Griffith Awards! Read more.
The Show
In 2001, The Producers premiered on Broadway and set the standard for outrageous in-your-face humor, winning a record 12 Tony Awards (including Best Musical). It's a comedy from the zany mind of Mel Brooks, creator of classic films like Blazing Saddles, Young Frankenstein, and our show's namesake, The Producers. It's bawdy. It's absurd. And it's just plain fun…as long as you don't take it (or yourself) too seriously.
The plan is simple: a down-on-his-luck Broadway producer and his mild-mannered accountant scheme to produce the most notorious flop in Broadway history, thereby bilking their backers out of millions of dollars. But one thing goes awry: their show (the outrageously offensive "Springtime for Hitler") is a smash hit!
At the core of this adventure are a giddy affection for show business and a poignant journey of two very different men who become unlikely friends. On a more serious note, the story demonstrates laughter's ability to rob evil of its power. But don't be fooled—The Producers is a hysterical romp that takes no prisoners. Come prepared to laugh out loud as you enjoy the over-the-top characters, flashy dance numbers, and brilliant songs that make The Producers a modern classic.
Rated PG-13. Some material may not be suitable for children. Parents/guardians should determine beforehand wither the subject matter is appropriate for their child.
See photos of rehearsals and performances in our Facebook photo album.
Reviews
"A spectacle of great acting, singing, lighting, costumes, and choreography, and an excellent show for ASGT to finish their 50th season…The cast and crew pull out all the stops, and deliver an incredible night of laughter."
Read the full 5-star review from DCMetro Theater Arts.
"ASGT has gone all out for its 50th birthday. With Jerry Vess' perfectly paced adaptation and a cast that's having a blast, the company fits Mel Brooks' comic genius and this big Broadway show onto a local stage. It's the audience that gets to celebrate."
Read the full review from Bay Weekly.
"ASGT pulls out all the stops for its production…With a talented cast and production team, ASGT hits every note, joke and high kick."
Read the full review from MD Theatre Guide.
"Summer Garden's production has everything going for it, starting with brilliant direction by Jerry Vess…expert assistance from Anita O'Connor's musical direction…a skilled production team."
Read the full review from the Baltimore Sun.
"Josh Mooney, as the high-strung and tightly wound Franz Liebkind, is a performing sensation…Carmen Ghia (Kevin James Logan) and Roger DeBris (Pete Thompson) sprinkle every scene they touch with fabulous glitter…"
Read the full review from TheatreBloom.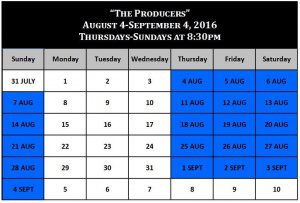 Directed by Jerry Vess
Music Direction by Anita O'Connor
Choreography by Emily Frank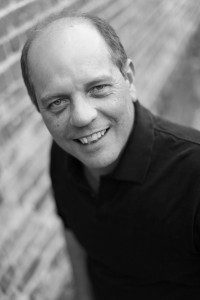 Jerry Vess has directed eight shows at ASGT, including 2014's sleeper hit SHOUT! The Mod Musical. He is excited to be back once again to direct The Producers. Jerry is a graduate of UNC-Asheville with a BA in Drama. After touring the southeast for five seasons with the Patchwork Players and four summers on the Outer Banks of North Carolina performing in The Lost Colony outdoor drama, Jerry moved to the Annapolis area. Since then, he co-founded The Lost Caravan Children's Theatre and directed five shows with Children's Theatre of Annapolis, including 2012's The Little Mermaid. Jerry has also directed for the AACC Theatre Department, Chesapeake Music Hall, and Merely Players. Jerry is also an actor, and some of his favorite roles include: Fagin in Oliver!, Doolittle in My Fair Lady, Dr. Scott in The Rocky Horror Picture Show, and Lockstock in Urinetown. He is a full-time staff member at AACC in Event Services and teaches Creative Dramatics for the Kids in College program.
"I am very excited to bring this hilarious, song-and-dance-filled musical to ASGT this summer. I've always been a huge fan of Mel Brooks, and the musical version of The Producers is a great example of Brook's genius, with its over-the-top characters, great dialogue, and brilliant songs. I can't wait to see this wildly comic musical adventure on the ASGT stage. Since finding out I'm directing The Producers, some people have said I may be in too deep…to which I  respond, 'Too deep? This is nothing! I'll tell ya when we're getting in too deep!'" – Jerry Vess

Cast List
Max Bialystock – Barney Thomas Rinaldi
Leo Bloom – Nathan Bowen
Franz – Josh Mooney
Roger – Peter Thompson
Carmen Ghia – Kevin James Logan
Ulla – Erica Miller
Ensemble:
Jason Beall
Stephanie Bernholz
Victoria Rose Brown
Amanda Cimaglia
Lacy Comstock
Brandon Deitrick
Kirsti Dixon
Rashad Ferguson
Ashley Gladden
Andrew Gordon
Trevor Greenfield
Wendell Holland
Debra Kidwell
Caitlyn Ruth McClellan
Eric Meadows
Andrew Parr
Adam Timko