Rock of Ages
Rock of Ages
May 26 – June 18, 2022 June 15, 2022
June 16 – After a tremendously successful 3 weeks, we are saddened to report that there has been an incident of COVID within our cast and crew. We are forced to cancel the final 3 shows in consideration for the health of our cast, crew, volunteers and patrons. All patrons will receive a refund to the credit card used to purchase their tickets.
We regret having to make this decision and offer our wishes for a speedy recovery to those affected.
Thank you for your continued support of Annapolis Summer Garden Theatre.
About the Show

Book by Chris D' Arienzo
Arrangements and Orchestration by Ethan Popp
Directed & Music Directed by Shane Jensen
All shows begin promptly at 8:30 pm
Description
Are you ready to play air guitar, wave your lighter in the air, and jump like David Lee Roth?
It's the tail end of the big, bad 1980s in Hollywood, and the party is raging. Aqua Net, Lycra, lace, and liquor flow freely at one of the Sunset Strip's last legendary venues—a place where sex machine Stacee Jaxx takes the stage and groupies line up to turn their fantasies into reality. Amidst the madness, aspiring rock star (and resident toilet cleaner) Drew longs to take the stage as the next big thing, and longs for small-town girl Sherri, fresh off the bus with stars in her eyes. But the rock and roll fairy-tale is about to end when German developers reveal their plans to turn the fabled Strip into just another capitalist strip mall. Can Drew, Sherri, and the gang save the strip—and themselves—before it's too late
Rock of Ages is a seriously silly, absurdly enjoyable arena-rock musical with big bands, big guitar solos, and even bigger hair! This Tony Award-nominated Broadway musical features the hits of bands including REO Speedwagon, Pat Benatar, Twisted Sister, and more.
Rated PG-13 (for mild adult themes, suggestive dancing, and some language).  Please note: there are some brief moments during this show where fog and strobe lighting are used.
The Director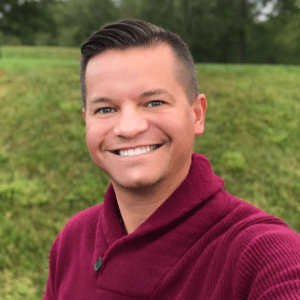 Shane is currently the Music Specialist for Baltimore County Public Schools. He returns to ASGT after music directing Chicago. He is ready to rock again and return to Rock of Ages! His directing credits include Heathers, Rock of Ages, [title of show], for which he was also musical director. He has also been musical director for many other shows over the years, including Carrie-the Musical, Young Frankenstein, Next to Normal, Jekyll and Hyde, Dogfight, Sondheim on Sondheim, The Addams Family, Spamalot, Bring It On, The Little Mermaid, Cats, Suessical, Jesus Christ Superstar, West Side Story, and many more.
Don't stop believin'!
Cast:
Drew Boley …….. Sean Garcia
Sherrie Christian …….. Holly Blondheim
Lonny …….. Cameron Walker
Dennis Dupree ……..  Hunter Aldridge
Stacee Jaxx ……..  Ryan Gallucci
Regina ……..  Caitlyn McClellan
Hertz Klinemann …….. D.J. Wojciehowski
Franz Klinemann ……… Matthew Walter
Justice Charlier …….. Kaya Harrison
Mayor/Ensemble …….. Dean Davis
Waitress #1 …….. Tia Silver
Joey Primo/Ensemble …….. Drew Looney
Constance Sack/Destiny/Ensemble …….. Meghan McCarthy
Sapphire/Young Groupie/Ensemble …….. Karlee Allen
Bambi/Ensemble …….. Ashley DiLernia
Mother/Ensemble …….. Cristina Prince
---
Check out this promotional video from The Pittsburgh CLO's 2019 production of Rock of Ages:
Rock of Ages is presented by special arrangement with Samuel French, Inc., a Concord Theatricals Company.