Rent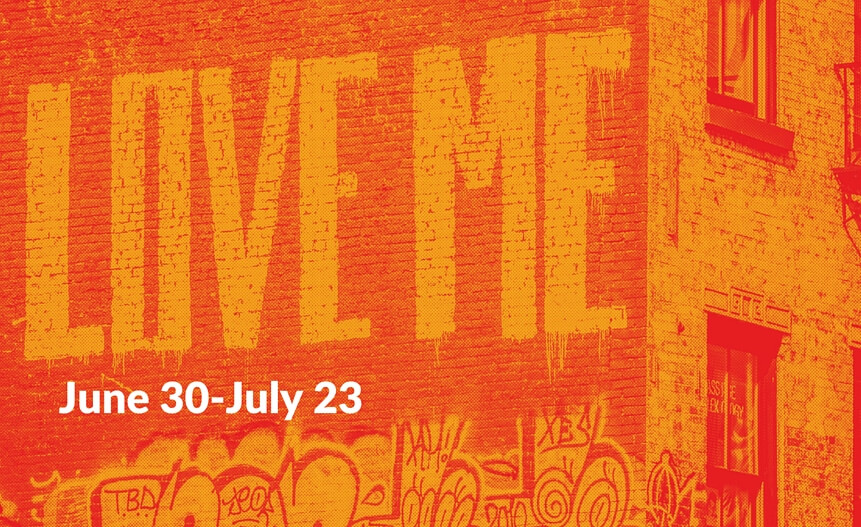 Rent
June 30-July 23, 2016
Thursdays-Sundays plus Wednesdays July 13 & 20, all at 8:30pm
Book, Music & Lyrics by Jonathan Larson
The Show
No day but today! Exuberant, passionate, and joyous, Rent is theatre at its best. On the 20th anniversary of its Broadway premiere, we're excited to present this groundbreaking musical about falling in love, finding your voice, and living for today.
Based loosely on Puccini's La Boheme and set in the East Village of New York City, Rent follows a year in the life of a group of impoverished young artists. Struggling to survive and create under the shadows of addiction and HIV/AIDS, these young bohemians negotiate their dreams and conflicts through rocking songs and a gripping story.
With a book, music, and lyrics by the late Jonathan Larson, Rent is a pop culture phenomenon that won the Tony Award for Best Musical and Pulitzer Prize for Drama. It's also one of Broadway's longest-running shows. You won't want to miss it!
Rated R. Contains mature thematic material including drugs, sexuality, and some language. Parents/guardians should determine beforehand wither the subject matter is appropriate for their child.
Reviews
"…a powerful, heartfelt, and entertaining celebration of creativity and youth."
Read the full 5-star review from DCMetro Theater Arts.
"…this blockbuster still has power…ASGT has assembled a stellar cast of singer/dancers for this production…"
Read the full review from Bay Weekly.
"sensitively and scrupulously directed by Andy Scott, who has assembled a first-rate cast…"
Read the full review from the Baltimore Sun.
Jeff Huntington's scenic artwork brings extra sizzle to Rent
Read the full article in The Capital.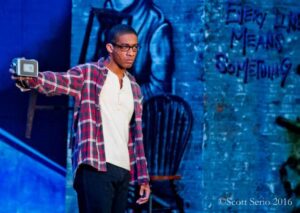 See the full photo preview by Scott Serio on BroadwayWorld.com.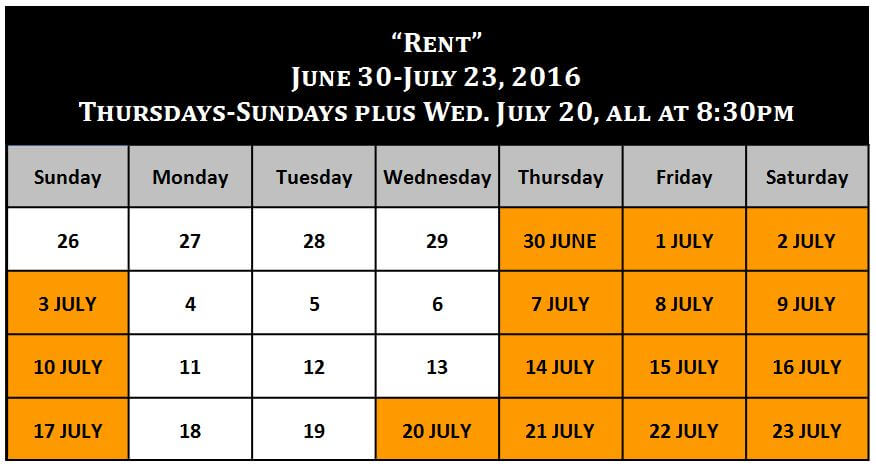 Directed by Andy Scott
Music Direction by Paige Austin Rammelkamp
Choreography by Casey Lynne Garner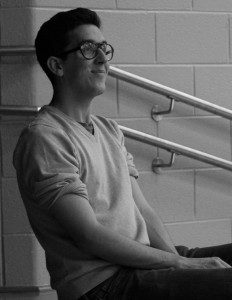 Director Andy Scott is excited to be back at ASGT to direct Rent, having directed 2015's The Mystery of Edwin Drood. He is a graduate of Greensboro College with a BA in Theatre Directing. Favorite directing credits include: The Mousetrap (Johns Hopkins University), Are You Ready to Get PAMPERED!? (Dixon Place), The Brothers Savage (Manhattan Repertory Theater), Carve (Greensboro College Mainstage), Pieces of Fire and Miss Julie (Greensboro College Lab), among many other projects with the Powerhouse Apprentice Company and the National Theater Institute. Andy received a departmental award (Best Direction) and a SDC Student Directing nomination from KCACTF. He has been an assistant director at Triad Stage and Powerhouse Theater, and has worked with the Eugene O'Neill Theater Center, Roundhouse Theatre, and the North Carolina Theatre Conference, among others.
"I am humbled and excited to be warmly welcomed back to ASGT this year. I love how the ASGT Board encourages collaboration among the artists, and how open they are to unconventional ideas. Rent turns twenty in 2016, but still embraces challenges of today and tomorrow. It is exuberant in its style, tragic in its humanity, and uplifting by message. Directing this work at ASGT will bring unique challenges that I'm thrilled to tackle." – Andy Scott
Cast List
Mark  –  Tim German
Roger  –  David J. Colton
Mimi  –  Athena Blackwood
Maureen  –  Loghan Bazan
Joanne  –  Andrea Greenwald
Collins  –  Christian Gonzalez
Angel  –  Nicholas Edward Carter
Benny  –  Matthew Walter
Ensemble:
Kyle Gonzalez
Amy Matousek
Katherine McCarren
Elizabeth Pittman
Lilibeth Ann Rabang
Brian Shatt
Kylie Airin Sjolie
Gabriel Lynnson Taylor
Wesley Williams