9 to 5 The Musical
9 to 5 The Musical
August 2-September 2, 2018
Thursdays-Sundays all at 8:30pm
Music & Lyrics by Dolly Parton
Book by Patricia Resnick
The Show
9 to Five The Musical is based on the seminal 1980 hit movie which starred Lily Tomlin, Jane Fonda, and Dolly Parton. Set in the late 1970s. this hilarious story of friendship and revenge in the Rolodex era is outrageous, thought-provoking and even a little romantic.
Pushed to the boiling point, three female co-workers concoct a plan to get even with the sexist, egotistical, lying, hypocritical bigot they call their boss. In a hilarious turn of events, Violet, Judy, and Doralee live out their wildest fantasy – giving their boss the boot! While Hart remains "otherwise engaged," the women give their workplace a dream makeover, taking control of the company that had always kept them down. Hey, a girl can scheme, can't she?
Rated PG13.
Parental discretion is always advised. Parents/guardians should determine beforehand whether the subject matter is appropriate.
---
---
Directed and choreographed by Tommy Malek
Musical Direction by Rachel Sandler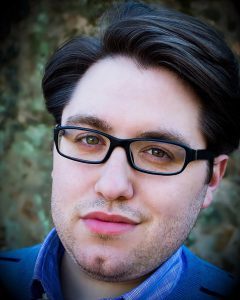 Tommy Malek is a theatre artist based out of Baltimore, MD who specializes in the crafts of acting, direction, choreography, and design. He currently works as the Costume Shop Manager at Toby's Dinner Theatre of Columbia and serves as Artistic Director for both Silhouette Stages and the purple light theatre company. Recent directing/choreography credits include Cry Baby The Musical, and Mel Brooks' Young Frankenstein at Silhouette Stages, Little Shop of Horrors, Hairspray, and Into the Woods with the purple light theatre company. Acting credits include Mr. Shellhammer in Miracle on 34th Street the Musical (Toby's Dinner Theatre), The Kid in The Roar of the Greasepaint… (Compass Rose Theater), Benny/Iona in Del Shores' Southern Baptist Sissies (Spotlighters), Sir Robin in Monty Python's Spamalot (Silhouette Stages), and an award-winning performance* as Bobby Strong in Urinetown (Heritage Players). Tommy was also featured as a monologuist in From Prison to Stage, the most well-attended event at The Kennedy Center's 2013 Page to Stage Festival.
*DC Metro Theater Arts "Best of 2014": Best Actor in a Musical- Urinetown (Bobby Strong)
† Baltimore United Local Stage and Hidden Independent Theater Awards: Best Musical & Best Costume Design- Hairspray

Articles & Reviews
Cast List
Violet Newstead: Ande Kolp
Doralee Rhodes: Sydney Phipps
Judy Bernly: Lindsey Litka
Franklin Hart Jr.: Steve Castrodad
Roz Keith: Traci Denhardt
Joe/Dick: Zac Brightbill
Dwayne/Bob/Cop: TBD
Jodie Newstead/Ensemble: Elisabeth McMillan
Missy Hart/Ensemble: Leigh K. Rawls
Maria Delgado/Judy Cover: Lucy Bobbin
Kathy/Ensemble: Kylie Airin Sjolie
Margaret: Elizabeth Darby
Tinsworthy/Doctor: Scott Sanders
Detective/Ensemble: Carley Vitek
Candy Striper/New Employee/Ensemble: Alyssa Wellman Houde
Maria Cover/Ensemble: Mary E. Converso
Ensemble: Jorge Rodriguez
---
Director/Choreographer/Costume Designer/Props: Tommy Malek
Music Director Rachel Sandler
Assistant Music Director: Chris Pinder
Stage Manager: Atticus Boidy
Production Manager/Assistant Stage Manager: Magdalene Urban