When Kevin Spacey came to ASGT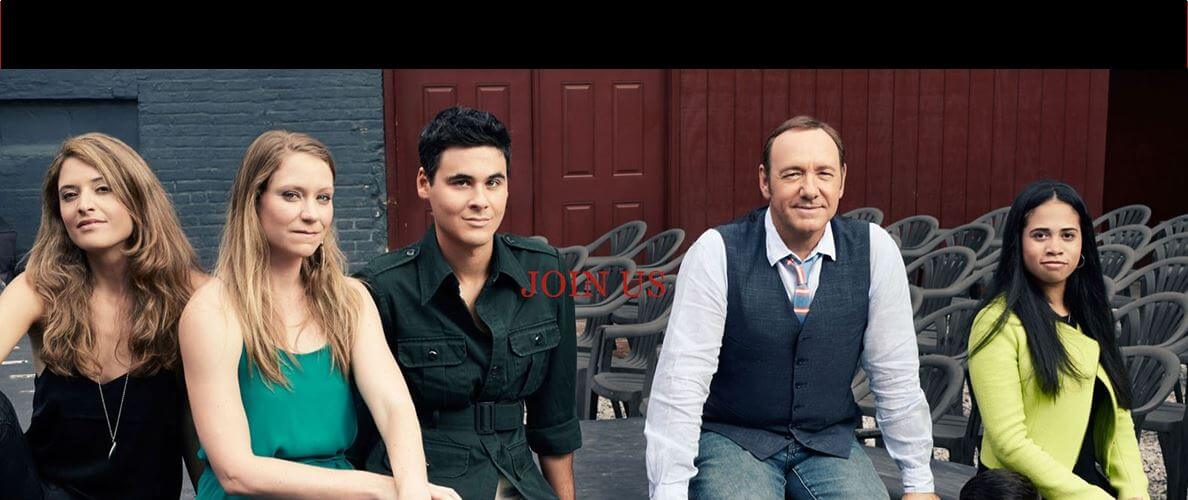 On August 2, 2014, ASGT was honored to host a very special photo shoot in our unique historic space.
Actor Kevin Spacey visited ASGT that day to be interviewed and photographed by The Hollywood Reporter for a feature in the magazine's 8/22/14 issue, spotlighting stars who are philanthropic. Joining the actor were five recipients of scholarships and grants from the Kevin Spacey Foundation, which delivers initiatives that discover, train, and mentor emerging artists.
Originally scheduled to stay for a half hour, Mr. Spacey lingered for 90 minutes as he got to know the five talented young adults mentored through his foundation, four of whom took the train from NYC for the day to appear in the shoot. The fifth grant recipient was based in the Baltimore-Washington area. Annapolis was a convenient stop for the actor, who was in Maryland filming season 3 of his hit Netflix series "House of Cards".
It was the professional NYC-based photographer, Wesley Mann, who selected ASGT as the site for the shoot. Wes discovered us while researching Annapolis online and was struck by the theatre's downtown location, theatrical elements, and unique historic structure.
ASGT did not charge the magazine a fee to use the space. Instead, the photographer agreed to take photos of the theatre and gift them to the organization for our use.
ASGT was thrilled to be approached with this opportunity, and to facilitate a photo that showcases Annapolis' colonial architecture and thriving arts scene to a wide audience. Also, the day's events brought together a professional actor, professional photographer and crew, professional writer, talented group of emerging artists, and one local community theatre with an educational mission. It was a great day for the arts in Annapolis and Anne Arundel County.